Hi. I am so sorry to be posting in your forum but desperate times call for desperate measures, as they say...
So for the last 4 months I have been building a midi electric drum controller from this website
http://www.megadrum.info
. The project's creator has been helpful, but he is really busy and he has tried helping me with this issue but so far no dice.
I have salvaged a working UTC 2x20 LCD for my project from a discarded network peripheral and contacted UTC for the correct datasheet for the LCD (
https://app.box.com/s/dhoevozw1yqhmjvtli1m
). The issue is that I can only get 2x8 of the characters working on my LCD, around half of what it should be. It is definitely HD44780 compatible and although the project asks for a 2x16 display I am told that a 2x20 should be just fine.
So my question is why can I only get half of the display working? Here's a picture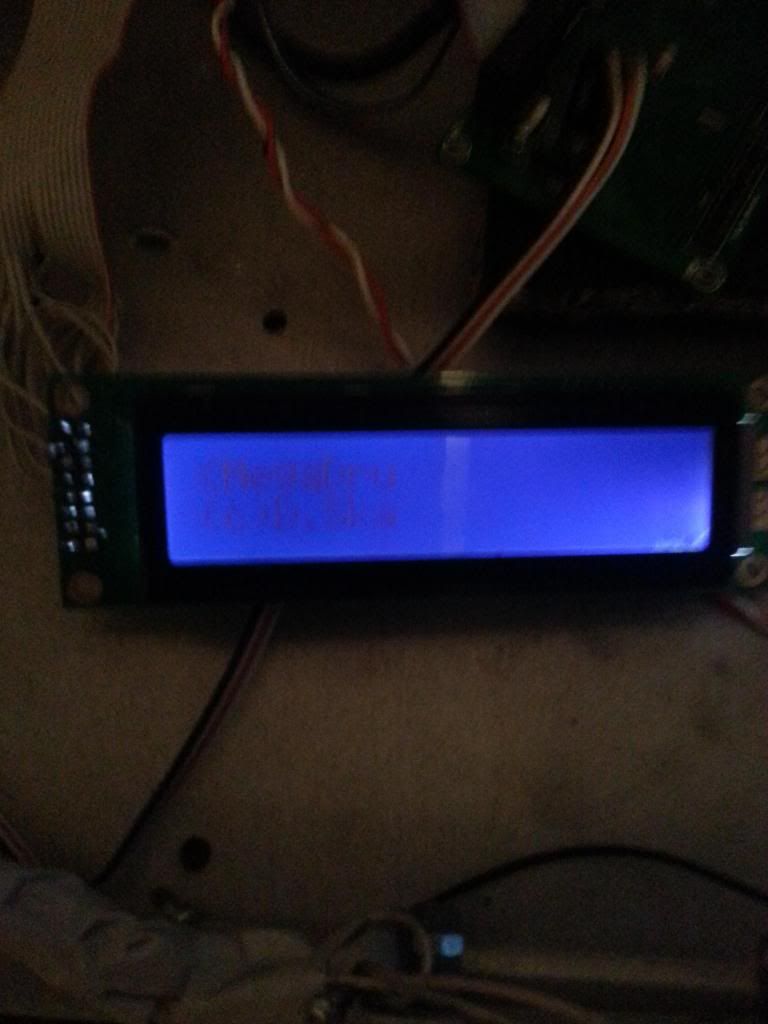 Could it be a wiring issue (I have resoldered again just to be sure) or do you think I should try and buy another LCD (which I really don't want to do as this was supposed to be a recycle challenge to myself from scrap parts).
I saw on one of the Pyro projects (infact a few) that the data lines 0 - 3 are not used when wiring LCDs but instead 4 - 7 are. My project shows all 8 on the wiring diagram as seen here
I have quite a big LCD that I am unable to find any data about, it is a 2x20 LCD with MC2002EP-SYL on the board but I cannot find any data about it. Here's a picture for size comparison. Does anyone think that this would be HD44780 compatible?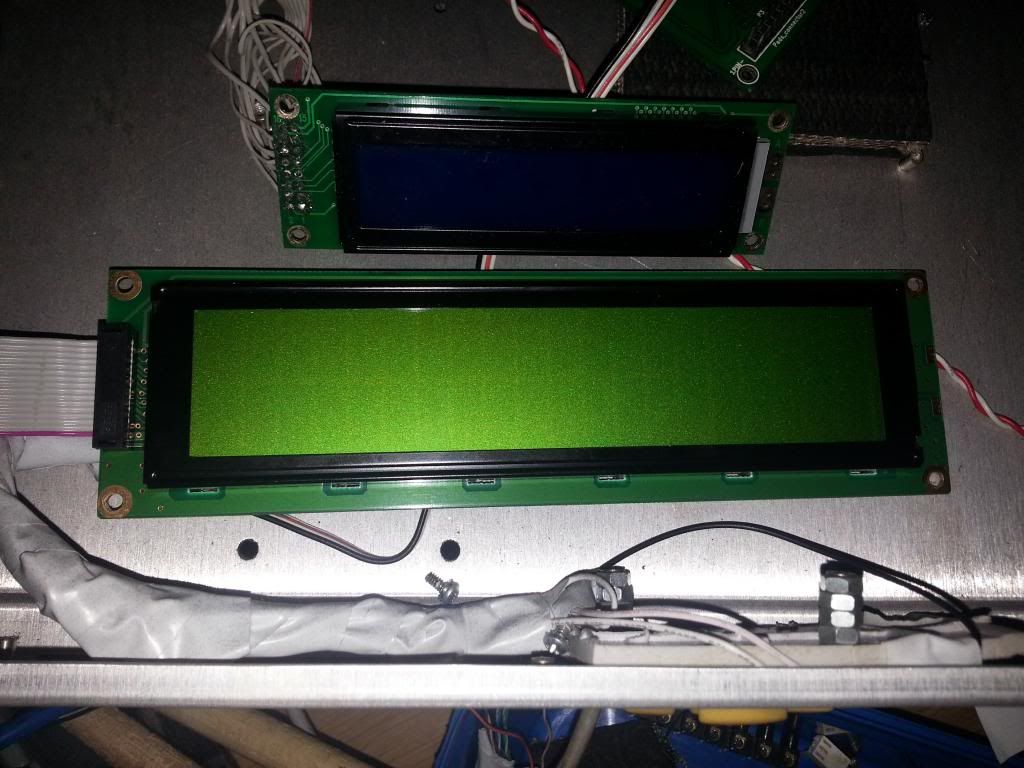 I really do apologise for intruding, if this post causes offence please delete it, I just thought I'd try!
Graeme